How to change the Text Direction in PowerPoint
Here is a quick tip on how to change the text direction in PowerPoint.
All you need to do is select the text box you want to change the direction of.
Then in the 'Home' tab under the 'Paragraph' Section click on 'Text Direction'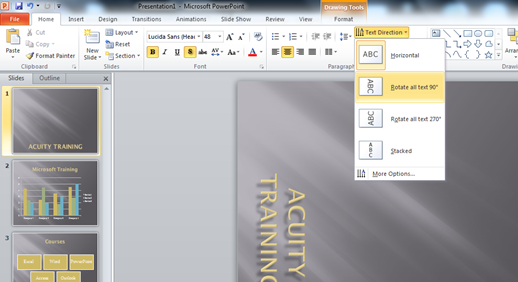 Here you can choose which direction you want to change your text to.
Use the size handles on the text box to change the size to fit the text properly.
If you want to learn more about PowerPoint, then attend one of our PowerPoint Training Courses.