How to apply a Theme to your PowerPoint Presentation
Why not brighten up your presentation with PowerPoint's themes.
All you need to do is go to the 'Design' tab and in the 'Themes' Section using the drop down arrow on the right you can choose from many different themes!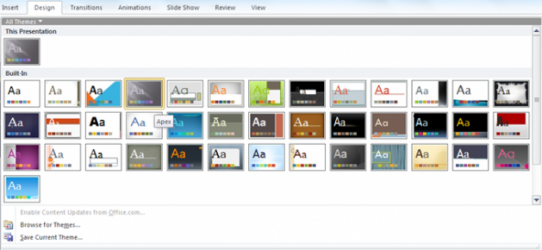 By clicking on the theme you want, PowerPoint will then assign this theme to all of your slides.
If you want to choose a different theme for each slide, all you need to do is click on the slide you want to have a different theme.
Then in the 'Design' tab under 'Themes' right lick on the theme you want and choose 'Apply to Selected Slides'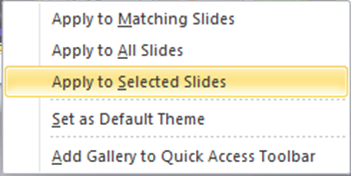 If you want to learn more about PowerPoint and its Tools then take a look at our PowerPoint Training Courses