How to add a Watermark in Word
Here is a quick tip on how to add a Watermark to your Word Document.
All you need to do is go to the 'Page Layout' Tab and click on the 'Watermark' option in the 'Page Background' Section.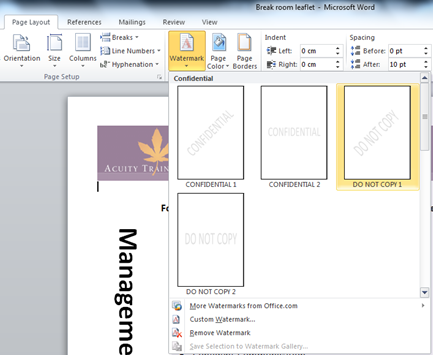 Here you can choose an already made Watermark or you can create your own by clicking on 'Custom Watermark'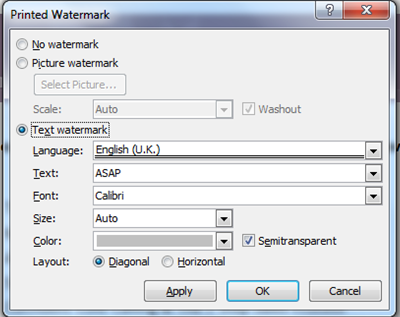 Here you can choose whether you want to have a 'Picture watermark' or a 'Text watermark' and also edit your watermark.
If you want to learn more about Word and its Tools, then attend one of our Word Training Courses.