Handling attachments in Outlook.
Attaching a file:
First you need to open a new email insert a recipient and type in a subject.
Then go to 'Attach File' under the 'Include' Section. Select your file and click 'OK'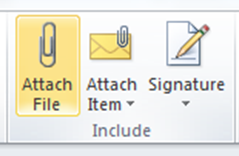 Opening an Attachment:
To open an attachment within an email, all you need to do is either go to the 'Attachments' Tab and select 'Open' under the 'Actions' Section.
Or you can double click on the attachment within the email.
In the 'Attachments' tab you can also Save, Print or Remove the attachment.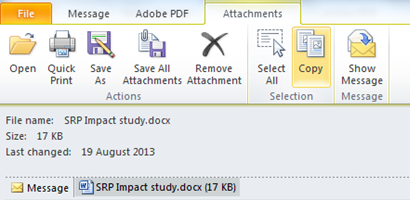 If you want to learn more about Outlook, then take a look at our Outlook Training Courses