Filter your emails in Outlook
Here is a quick tip to show you how you can filter your emails to show specific mail.
Within your Inbox all you need to do is make sure you are in the 'Home' tab.
Then go to 'Filter E-mail' which is under the 'Find' section.

Then here you can choose which emails you want to be shown in your inbox.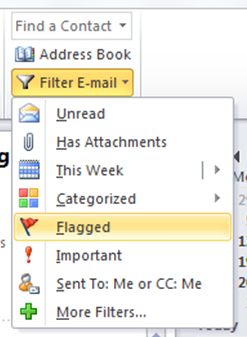 To go back to your normal inbox all you need to do is click out of the inbox folder and click back in.
If you want to learn more about Outlook, then take a look at our Outlook Training Courses.