Excel 2010 – Setting Rows as Repeating Print Titles
When large Excel sheets are printed it can get confusing if the column headings are only on the 1st page. There is a setting in Excel where the headings can be printed on each page automatically. You don't have to look at the document in print view and try and work out which is the first row on each page and copy them in there, yes I have been there!
To find this little gem, go to the 'Page layout' tab and click on 'Print titles'

This opens up the box below. Click in the 'Rows to repeat at top' box and then click in the cell at the start of the row you want to see at the top of every sheet. Then click OK, you're done!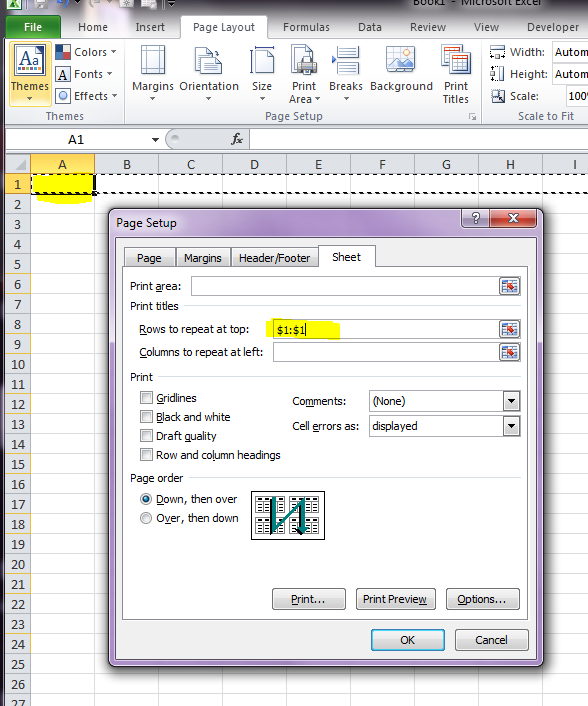 This is covered in our Excel Essentials training course