The Finance for Non-Financial Managers training course is designed for managers who want to gain a better understanding of finance to help them in their role. If you aren't a manager however you are looking to gain an understanding of how finance works, this course would also be great for you.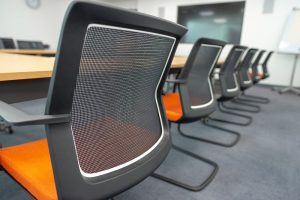 In the current business environment finance isn't just for accountants. Managers need to be able to use financial information to make well-informed decisions, explain the financial implications of their proposals and produce spot-on budgets and forecasts. They need to focus their attention on key business and financial drivers to exploit opportunities and make the most of their budgets.
This workshop has been designed to meet these needs. It is crammed full of practical management and financial tools that you'll be able to apply to your wok role.
Why Should I Train With Acuity?
 Small class sizes with a hands on training approach = More questions & trainer attention.
 Relaxed and highly supportive learning environment.
 Our financial expert trainers will be with you every step of the way.
Do I Need Any Knowledge or Experience in Finance?
No! You don't need any previous knowledge or experience in finance to take this course. This course has been designed for managers who want to learn practical methods and techniques to manage budgets successfully.
Your Finance Training Course.
Our courses run from 9.30am to roughly 4.15pm with refreshments throughout the day and a break for a tasty, freshly prepared lunch.
We offer a relaxed, supportive learning environment, fully air-conditioned facilities and some of the nicest instructors on the planet.
Also, included:
Also, you'll receive:
 Full-colour manual covering everything in the course so that you can recap.

 Notepad and pen to make notes for future reference

 Snazzy Certificate of Attendance to show that you trained with the best.
Download the course details