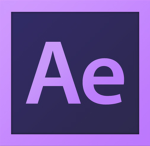 Authorised Adobe After Effects training course. After Effects is recognised as the essential tool for motion graphics and visual effects. It offers a fast, flexible, affordable 2D and 3D compositing and animation toolset to help you develop your creative ideas with speed and control, and deliver high-quality results for film, video, multimedia, or the Web.
Adobe After Effects allows you to create the type of sophisticated video effects previously only available to television graphic designers and film special FX producers.
Course Approach
---
This course ranges from beginner to advanced and is led by a very knowledgeable instructor. Then benefits of having an instructor there teaching you is that you get to ask them lot of questions to help you use the programme more productively and just get a better working knowledge of the software. There is a high chance that there want be many delegate booked on to these courses so you will be able to ask question which are or specific to your needs.
We will provide you with a book to take away with you so that you can use it to help you practice what the trainer taught you or to help you learn something you might not of been able to cover on the day. The trainer will also provide some hands on exercises for you to go through during the day and you can also put them on a USB that we provide so that you can take them home and practice.

COURSE LOCATIONS
---
Our modern, air-conditioned training centres are in London and Guildford. They are very easy to get to wherever you are travelling from.
Our London training centre is in the heart of the City. It is a short walk from Blackfriars tube station and City Thameslink station.
Our Guildford training centre is very accessible from Guildford station. If you are driving, we have plenty of free parking.
We also offer onsite training across the UK. This means that we come to your offices to run the training. We do this on days that suit you and train a course that is specific to your exact needs.
Uses Of After Effects
---
After Effects is mainly used in the post production of television programmes or films. There are multiple things you might want to do in After Effects, these might include: compositing, tracking, animation and even keying. This is a very powerful editing tool which you can even edit audio on it and it is even a media trans-coder.
---
After Effects was not always created by Adobe. In 1993 a company called Company of Science and Art from Rhode Island first released After Effects on January 01st. There were only a few features in the first build of After Effects but some of those features where effects, key frames and a layered compositing with mask. The first windows version did not come out till 1997
CS5
One of the biggest differences between CS5 and CS4 is that CS5 was 64bit mandatory on both OSX and on Windows. Another feature that CS5 included was improved RED (R3D) support and we also saw the improvement of effects and they added some new ones in to.
CS6
One of the most popular features in CS6 was the ability to import projects from other computer programs like Final Cut Pro. This means you can work with others who are not working on After Effects and you don't have to convert any files or download any other programmes. In this version the actually removed a feature and that was Live PSD Layer imports.
CC
The main difference between this and CS6 is that in this version you have got Maxon Cinema 4D Lite & Cineware integration. They also added in a new tool which was the refine edge tool. This was the last version of After Effects it has been update since the first release but still has been updated with bug fixes and even more features and tools.